Junta Central Fallera presents the list of events that, in principle, recover the month of March​
Valencia will have its
Fallas 2022
in the month of March, just six months after burning the atypical Fallas 2021. The Josefina celebration recovers,
whenever the health situation allows it
, its traditional program of events with the exaltations of the major falleras of Valencia, the Ninot Exhibition that returns to the City of Arts and Sciences,
the 19 mascletàs in the Plaza del Ayuntamiento
and the great day of the Crida that will be on February 27. The
Fallas 2022 program has
yet to be ratified by
the Fallas
Presidents, so it is not official but provisional.
The exaltations of the major falleras of Valencia will take place on January 22 and 23, beginning with the major fallera of Valencia, the next important act will be the pyrotechnics gala, the moment in which the
program of mascletàs and castles
is detailed
de las Fallas 2022
, and which will take place on Thursday, February 3. The opening of the
Ninot Exhibition
is scheduled for Friday 4 , which in these Fallas returns to the Prince Felipe Museum, leaving the Marina of Valencia.
Sunday February 27 will be the first great day of the Fallas 2022. The long day of events that includes the macrodespertà, the entrance of bands, maslcetà in the Plaza del Ayuntamiento and La Crida from the Torres de Serranos from 7:00 p.m. .
Already in the month of March it
is expected that the 19 mascletàs will be recovered in the Plaza del Ayuntamiento
,
without any mention of the decentralization of shots that the Department of Festive Culture intended after the September festivities.
From March 1 to 19, the mascletà is scheduled at 2 pm. On the 6th,
the Cavalcade of the Ninot
is scheduled
, which is already being assumed with less participation due to the health situation
.
On Thursday, March 10, the Armed Forces tribute to the Greater Falleras of Valencia 2022 and their courts of honor is scheduled. On Thursday 17 and Friday 18 it will be the turn of the
Offering of flowers to the Virgin of the Helpless, without morning hours
since the presidents forcefully rejected the proposal of the president of the Fallera Central Board, Carlos Galiana. Another act that returns to the Fallas of Valencia is the Cabalgata del Fuego on Saturday, March 19 at 7:00 p.m. on Colón Street. This year will be more prelude than ever, since its conclusion will almost coincide with the start of the new cremà schedule for the Fallas 2022 in Valencia. Between 8:00 p.m. and 11:00 p.m. on Saturday, March 19, the almost 800 fallas that will be planted in the city of Valencia will burn.
The restrictions that may be applied to the celebration of festive and mass events will be the last step that the Fallas de Valencia must overcome in order to be held as provided for in the provisional program.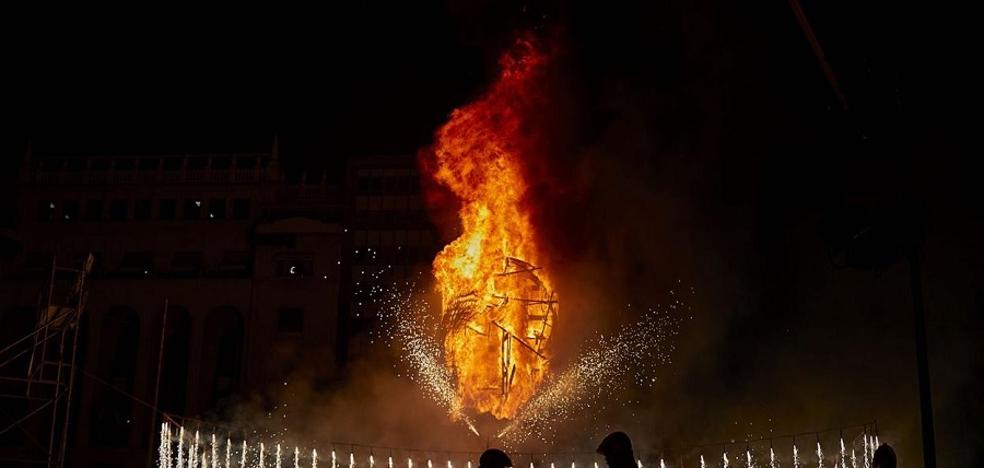 Junta Central Fallera presenta el listado de eventos que, en principio, recuperan el mes de marzo www.lasprovincias.es